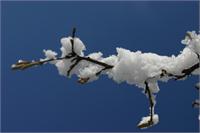 Saturday, February 23
11:30am-1:30pm
Don't Get The Blues!
Love Your Winter!

Colds, flu, sinus and chest congestion, lack of energy, weight gain, sadness, lethargy, mental heaviness, digestive challenges (to name a few!) are typical symptoms of imbalance for all of us during the winter months. With the help of yogic and Ayurvedic principles however, we can accommodate the nature of seasonal change and experience Winter's purpose; to encourage a calm, settling and restorative energy. With a little understanding, we can allow Winter to do what it's intended to do for all of nature, including us!

Join Kim Austin-Peterman for this workshop to learn how vedic science can apply to you during this Winter season so that you can be stronger, healthier, and happier for it.
Sign up now (click workshops & events tab)
Monday, February 18, 2013 at 10:01PM
|
Categories:
Workshops & Events
Tags:
Ayurveda